Important: Submitting this form doesn't confirm appointment booking. Our clinic staff will contact you to confirm the appointment date and time.
If you are having trouble viewing this form on this page, click here to open it in a new window.
Attention:
Masks or face coverings are required for all in-person clinic visits.
As of Dec 1st, 2022 Sanomed Medical Clinic won't be offering virtual or phone care as per changes by the ministry of health.
Once your appointment is confirmed by our staff, there is a $40 charge for no shows, missed appointments and cancellation in less than 24 hours prior to the appointment time.
Some services are not covered by Ontario Health Insurance Plan(OHIP). To see the list of services that are not covered, please click here.
Please note: our capacity to accommodate bookings is limited, we may not be able to accommodate your appointment request on the same day and may offer you the next day or following day appointment based on availability.
If this is an emergency please proceed to your nearest emergency department.
For general check up or annual check up please contact your family doctor or your primary care provider.
We have a wait-list for patients looking for a family doctor – Register here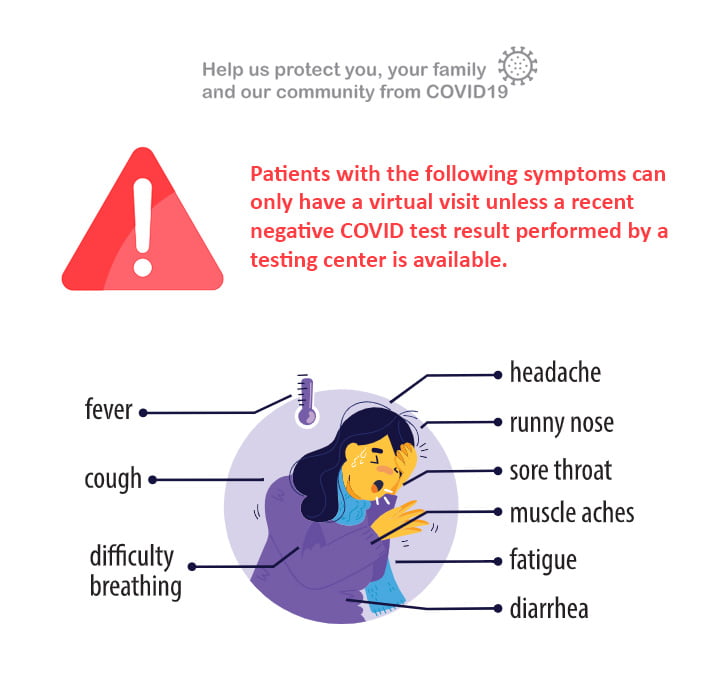 Send us an email at any time with your enquiry, or use the form on this page. We aim to respond within 24 hours.